xynLOG is a factory monitoring tool that allows you to know what is going on in your factory floor even when you aren't there. It gives you machine signals, lets you know the people working on what device and pulls information from all your existing CNC machines, industrial robots, or other automation technologies. With a little bit of work we can connect IoT sensors to older devices that don't report status and help you find out what's going on with them in real time as well.
Allow a migration from time-based maintenance to condition-based maintenance! Keep better track of the equipment and stay one step ahead of preventive maintenance.
Easy and comprehensive overview of your CNC machines and their status

Be up-to date with your actual duty roster

Access your machine over IP Camera or Webcam

Be notified about machine status in real-time
Automation is amazing, and the machines that run industry are great but without people, they're nothing. With xynlog you can see who is on duty, who is working on what, and make sure your people can be as productive as they want to. We all know recruitment is tough, the first step is giving people the ability to get the work done in the best way possible.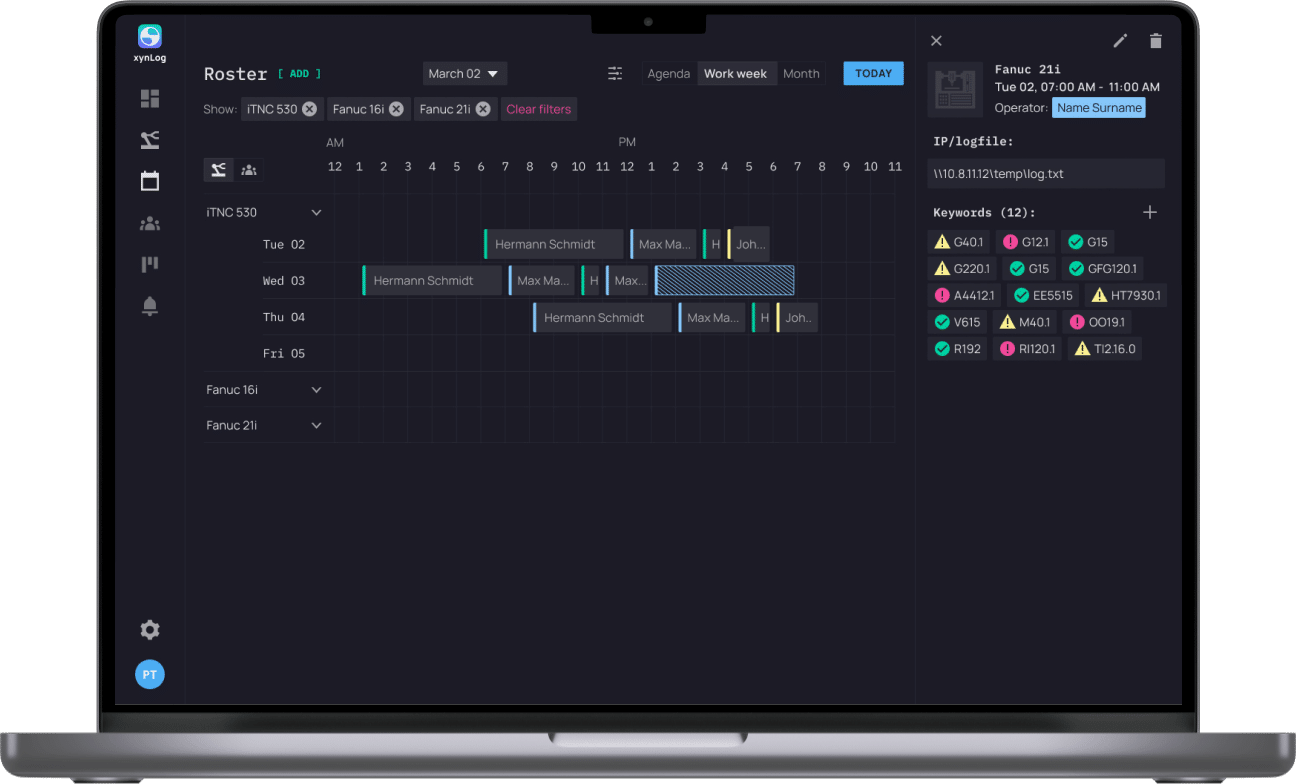 xynLOG analyses data and sends automatic notifications as error or warning message when variables are outside of reference values
By measuring and interpreting critical operating data, users can get early signals of equipment failures
Use of maintenance resources is optimised, and the hours required to monitor equipment are reduced
CNC
IoT
Bespoke Solutions
Data Analysis
Automation
Collaboration
Customer Support